Success Stories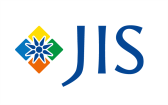 Jakarta International School
Jakarta International School (JIS) installs Campus RFID Lockers.
JIS is one of the many schools opting for the new, intelligent Radio frequency identification (RFID) lockers. Like most fast paced, high quality schools, JIS was looking for new ways to manage their daily tasks in the most efficient way. JIS required a safe & secure solution that would allow their students to store their laptops and valuables, especially when using their new swimming pool. This is where the Campus team came in. Using the latest contactless technology, the Campus locker system allows students and staff to open their lockers by simply swiping their intelligent contactless card or waterproof silicon wristband over a central reader.
We started by evaluating current usage requirements as well as looking at future proofing the system for the school, should their student or staff body increase. Our team proceeded to make an on-site evaluation of the school grounds to identify where the lockers were to be installed.
Each card or wristband has a unique embedded code that will only open the correct locker when swiped over the reader. All cards & wristbands included a custom design to match school colours and logos.
This quick and easy process meant that JIS could do away with keys, locks and codes. If cards or wristbands are lost, they can be easily cancelled and and re-issued without the need for breaking or tampering with the lockers themselves.
These versatile lockers are suitable for use all over the school grounds, whether it be in the hallways, sports hall or even outside. All lockers have a weather ready construction and are highly durable, making them a sound investment for any school.
As the lockers are controlled using Campus Card, you can use the same card to access your school building or car park, pay for lunch, print documents as well as many other tasks.
Click here for more information regarding Campus RFID Lockers